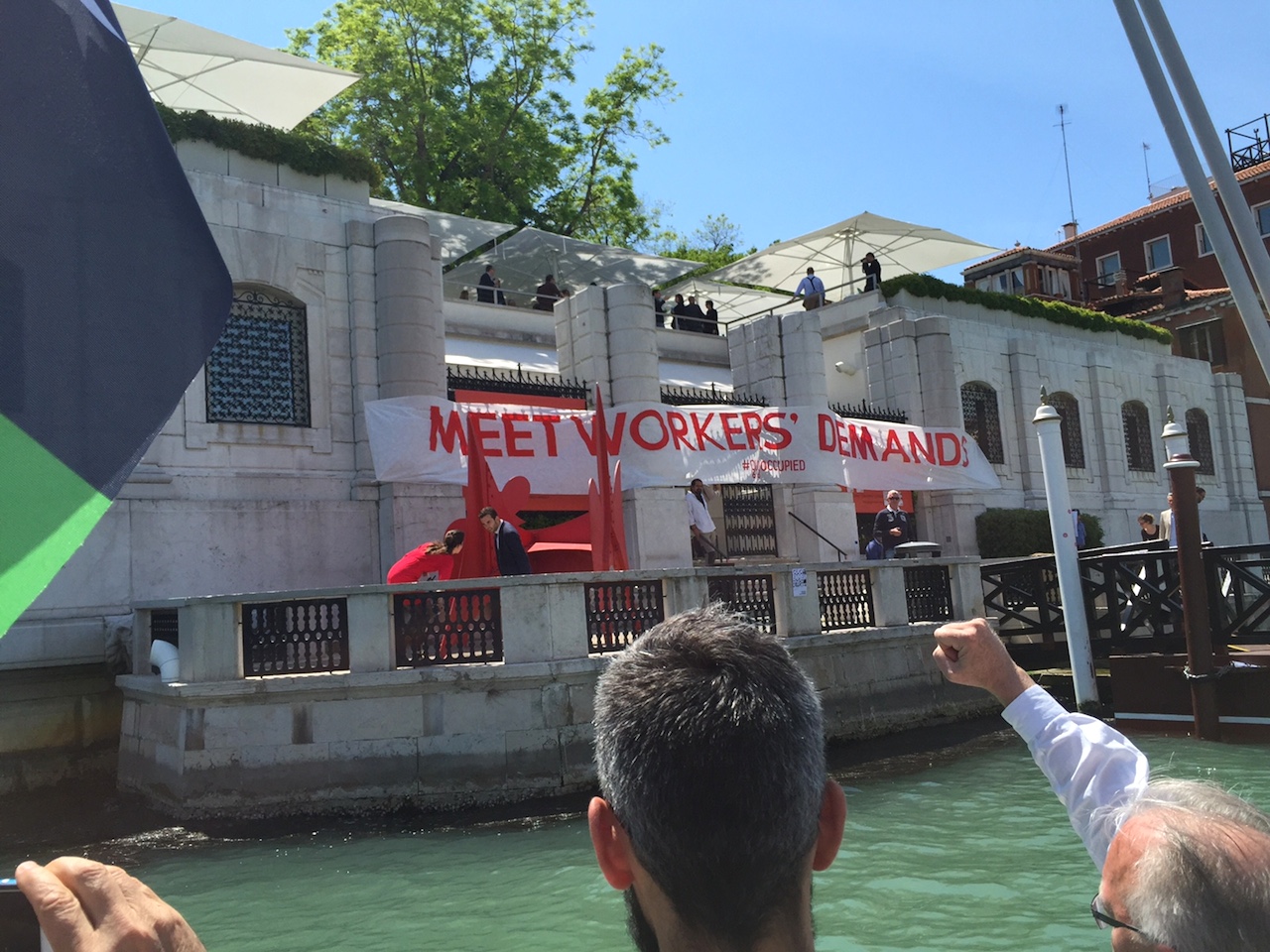 Since about 10 am this morning, the dock outside the Peggy Guggenheim Collection in Venice has been occupied by a number of art groups protesting the Guggenheim's inaction in preventing worker abuse in Abu Dhabi.  The venue has been closed for visitors.  Live updates are on Hyperallergic.  And #GuggOccupied
Tonight in Venice, the Guggenheim Foundation will host the official dinner for the USA pavilion, which it owns.
Update: Guggenheim has agreed to meet with protestors.